You've Got To Do A Better Job Of Selling
Your website is the salesman that never sleeps. To take that concept a step further, everything that is outward-facing for your company is part of your sales force. Your ads? Of course they help sell. Your customer service reps? Sure thing. And if they're part of your sales force, they should position themselves accordingly.
The best sales reps aren't just the ones that represent your company in the best light. They're the ones that do one of the toughest jobs of all. After they've taken the time to understand their customer's needs, they still need to ask for the money!
Asking For The Money
I have seen countless salesmen bleed their hearts out to a potential customer only to be left at the altar. They drove up in their fancy sports car, dressed to the 9's, and slick as all get out. They were rehearsed, quick-witted, and smooth on their rebuttals. What happened? Why didn't they close the deal? They were simply afraid of rejection. If you don't ask for the money, you probably aren't going to get it.
So, if your website is your biggest salesman, why isn't it asking for the money? I've heard the reasons. It's often a person says they don't want to junk up their website. I like to file those sort of responses in my 'WTF Folder'. What is the point of the website? To make money. If your clients want art they can Google some art museums in the area. In the meantime, people gotta get paid. Deals have to get done.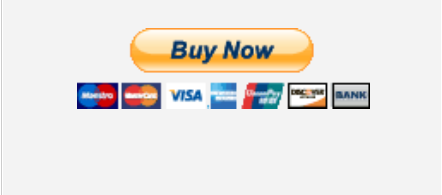 Calls-to-Action
CTA's in Ad Copy – Of course, a CTA, isn't absolutely necessary. If you're working in PPC, you've probably spent tons of time working on your AdWords account. You know your customers inside and out. You know what drives them and motivates them. Some ads just works. But most of the time, your hand-crafted, precious little snowflake ad of 140 characters is really just the deadbeat, taking up space, draining your funds without doing the hardest job.
Ideas for the CTA – If the ad copy doesn't have enough space, there always different ways to write the same thing. "Call Today!", "Call Now!", "Call Us!", "Call!" each can work. Call, Contact, Apply, Order, Visit, Book, Submit, Find Out, Learn, Get, Subscribe, Donate, Create, View, Sign Up, See, Buy, Purchase, Own, Register, are just some of the mish-mash you can throw in. Testing is important, and "Free Quote" is waaaaay too overdone.
CTA's and the Sales Funnel – Your Call-to-Action plays a critical role in determining whether you are going to get the click. A user searching Google for DIY terms isn't ready to jump into your order page, and they're not ready to go for your hard selling Call-to-Action. They would be better served by seeing an ad asking them to learn more about a subject. The landing page could then have an email capture form for a white paper download and a remarketing cookie. If they're already aware of the product or service, but they're not quite ready to sign up, a Free Trial is fine. Alternatively, the user searching "buy jumbawiggys" doesn't respond as well to an ad offering to tell them more about jumbawiggys. That last one is essentially the slick sales guy that can't ask for the money.
By Time and Device – "Contact Us" sorts of CTA's are often better on desktops and tablets, while "Call Us" is often better on mobile phones. On the other hand, a "Call Now" won't be very effective after 9pm, and it's absolutely dreadful if no one is there to answer your phones. Make sure you have mobile preferred ads setup and have tested the CTA's on each type of device. Don't forget that Automated Rules and AdWords Scripts can toggle your ads for different copy at different times of day.
Matching CTA's – "Order Now!" is a fine sales pitch… unless the primary focus of the landing page is a big, fat phone number with a "Call (XXX) XXX-XXXX". It is not just important to match up the CTA from the ad and the website, but you want to avoid confusing the user. This is all too common a mistake, and it's easy to overlook. Having multiple call-outs on the same page is fine. To handle this properly, you need establish the primary, secondary, and tertiary contact points for your page. Use placement on the page, color, and size to show emphasis.
Setting Expectations – A user gets to your page, and they're ready to Learn More. Get Started may create a problem. Why? Because the user may not know exactly what they're starting, even if you are intending them to get started learning. If it's going to take 24-48 hours to receive a response, let the user know this, or they may give up waiting. Is there going to be 10 minutes more to the process? Tell the user this; they'll be much more likely to walk through all the steps. I'll save the rest of the form concepts for another blog, but I think you get the idea.
Conclusion
You do a lot of hard work for business or clients. Let your results pay off by getting the most money out of them possible. Make your marketing tools do the hard work of asking for the money.
Now, go make some money!