Knowing how and why your website is performing the way it does is essential to successful online business. This week, I will begin a three-part workshop series on Google Analytics: how it works, why it works, and how it can help you optimize your online efforts.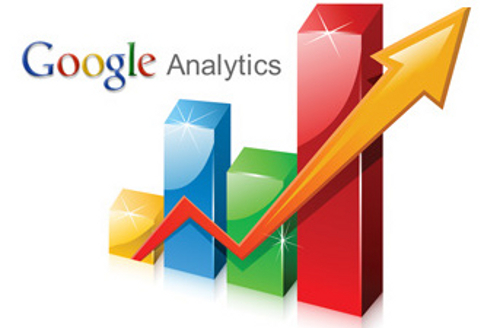 Getting Started: Setup
Tracking Codes
First things first: aside from creating a Google Analytics account and and adding your domain under the admin tab, the first thing you need to do is set up a web tracking code. This will enable you to track who visits your website. You can tailor your tracker to also account for transactions made (ecommerce) and sub-domains and pages associated with your site.
Goals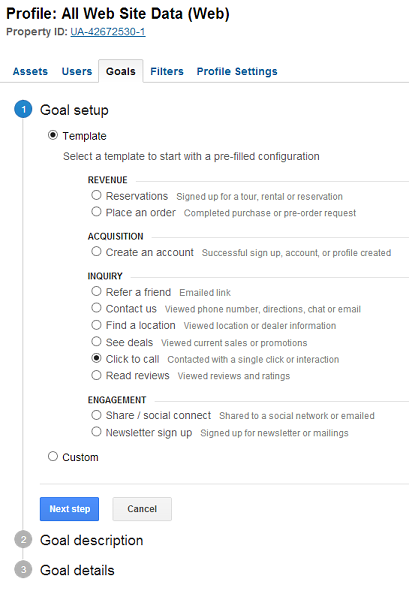 The next thing to do is set up you goals. A completed goal is called a conversion, and the timeliness of completion is known as a conversion rate. These things can be tracked and measured in your monthly analysis reports. In order to set a goal, click the Admin button in the upper right hand corner. Next, select the account and accompanying property and profile you want to create a goal for. Next, under the "Goals" tab, click "Create A Goal".
Now it's time to determine: What do you want to measure? How is your site and its apps meeting your objectives? How much money is a particular initiative earning? You can select a goal from a the template provided, or create a custom goal based on what you want to measure. Next, you can add descriptions and details, which allow you to assign destination URLs and numerical values to your goals.
Calendars


The calendar feature allows you to set a time limit on your goals, as well as compare current reports to previous reports. This feature is great because it allows you to overlap reports over one another for a more visual comparison of the data.
—
Now that your account is all set up, it's time to start creating and running reports; but stay tuned! The next segment of our Google Analytics workshop is about running a report analysis.